CAPE TOWN, South Africa – While Médecins Sans Frontières have blamed stock-outs of 'Aluvia' on the refusal to licence a patent for a generic of the HIV medicine in South Africa by AbbVie pharmaceutical company leading to persistent supply problems, the company said it has taken measures to address the problem. AbbVie is the sole supplier in South Africa for the medicine also known as lopinavir/ritonavir (LPV/r), a lifeline for nearly 10 percent (300,000) of the approximately three million people on HIV treatment in the country.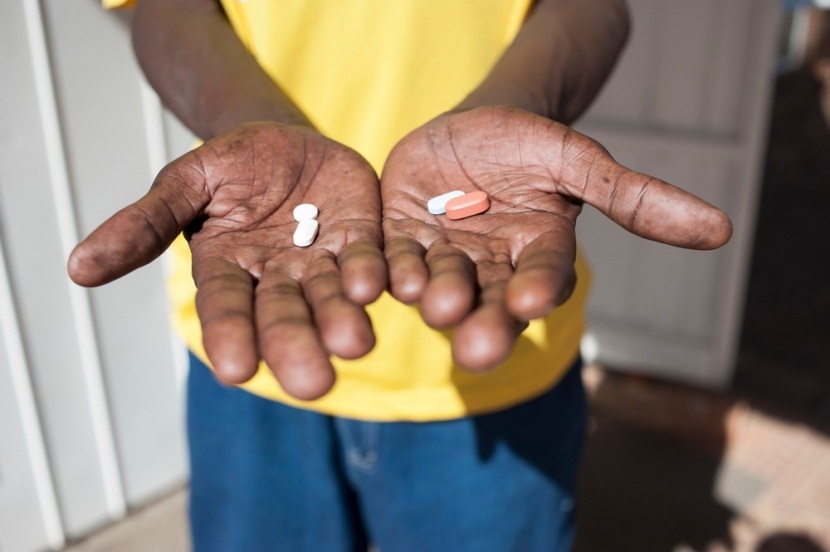 According to Médecins Sans Frontières (MSF, Doctors without Borders), some 65 percent of stock-out cases – when people were sent away with no medicine at clinics – have been reported by patients or health workers in South Africa since April 2015 to date.
MSF said it carried out a separate quick survey this month to assess the current situation, with 12 percent of 796 responding facilities experiencing an ongoing LPV/r stock-out. In over 50 percent of these cases, the duration of the stock-out was longer than 30 days.
Amir Shroufi, MSF's deputy medical coordinator in South Africa, said in a statement that people were being turned away from clinics without medicine and being asked to buy it on the private market.
"Many simply cannot afford it and this causes distress," said Shroufi.  "Alarmingly, people without access to treatment over time can become resistant to lopinavir/ritonavir and require more expensive medicines. They also risk falling sick and could even die."
Catherine Tomlinson, a researcher for MSF, told  Intellectual Property Watch  that while higher than the cost of first-line antiretrovirals, lopinavir/ritonavir tablets are relatively affordable. A single 200/50mg tablet costs 1.33 rand about (US$0, 10) in the public sector.
"The current challenge is not that the price of lopinavir/ritonavir products is too high, but rather that AbbVie cannot supply adequate stock to meet need," she said.
Tomlinson said in addition to the patent monopolies held by AbbVie in many countries, the company had removed incentives on scaled-up generic production of lopinavir/ritonavir products through offering artificially low prices.
This is problematic as AbbVie has been unable to provide adequate supply of its original products, she said. AbbVie has no generic of Aluvia produced in South Africa.
Though AbbVie was within its rights to extend its patent monopoly beyond the 20 years provided under international law by filing multiple patents on this medicine to extend its period of monopoly protection – a practice is known as patent evergreening – Tomlinson was concerned with threats to public health.
"South Africa could prevent companies from evergreening their patent monopoly periods by undertaking pro-public health reform of the country's patent laws," she said.
South Africa can use health safeguards allowed under its current patent laws – such as compulsory licensing – to allow additional suppliers to market lopinavir/ritonavir in South Africa and increase supply, Tomlinson added.
AbbVie Responds
Ahmed Negm, AbbVie, head of communications for Eastern Europe, Middle East and Africa, said the pharmaceutical company has been globally committed for more than 25 years to the fight against HIV, including in South Africa.
He said although a global increase in the demand for their antiretroviral therapy over the last year had resulted in temporary stock constraints, AbbVie took action to proactively address the unexpected constraints.
"In South Africa, AbbVie put into place a supply plan that both meets monthly demand expectations for patients and builds safety stock," Negm told  Intellectual Property Watch.
He added that the South African government has endorsed AbbVie's plan, which is expected to meet patient need commitments in South Africa and ensure supply commitments with the government and other supply partners.
"We continue to work closely with all partners to especially ensure that the needs of patients in rural or remote areas are well understood and immediately addressed with any further support the company can reasonably provide and so that patient therapy continues without interruption," Negm said.
Disclaimer: Opinions expressed in this article are those of the writer(s) and not do necessarily reflect the views of the AfricaFiles' editors and network members. They are included in our material as a reflection of a diversity of views and a variety of issues. Material written specifically for AfricaFiles may be edited for length, clarity or inaccuracies.